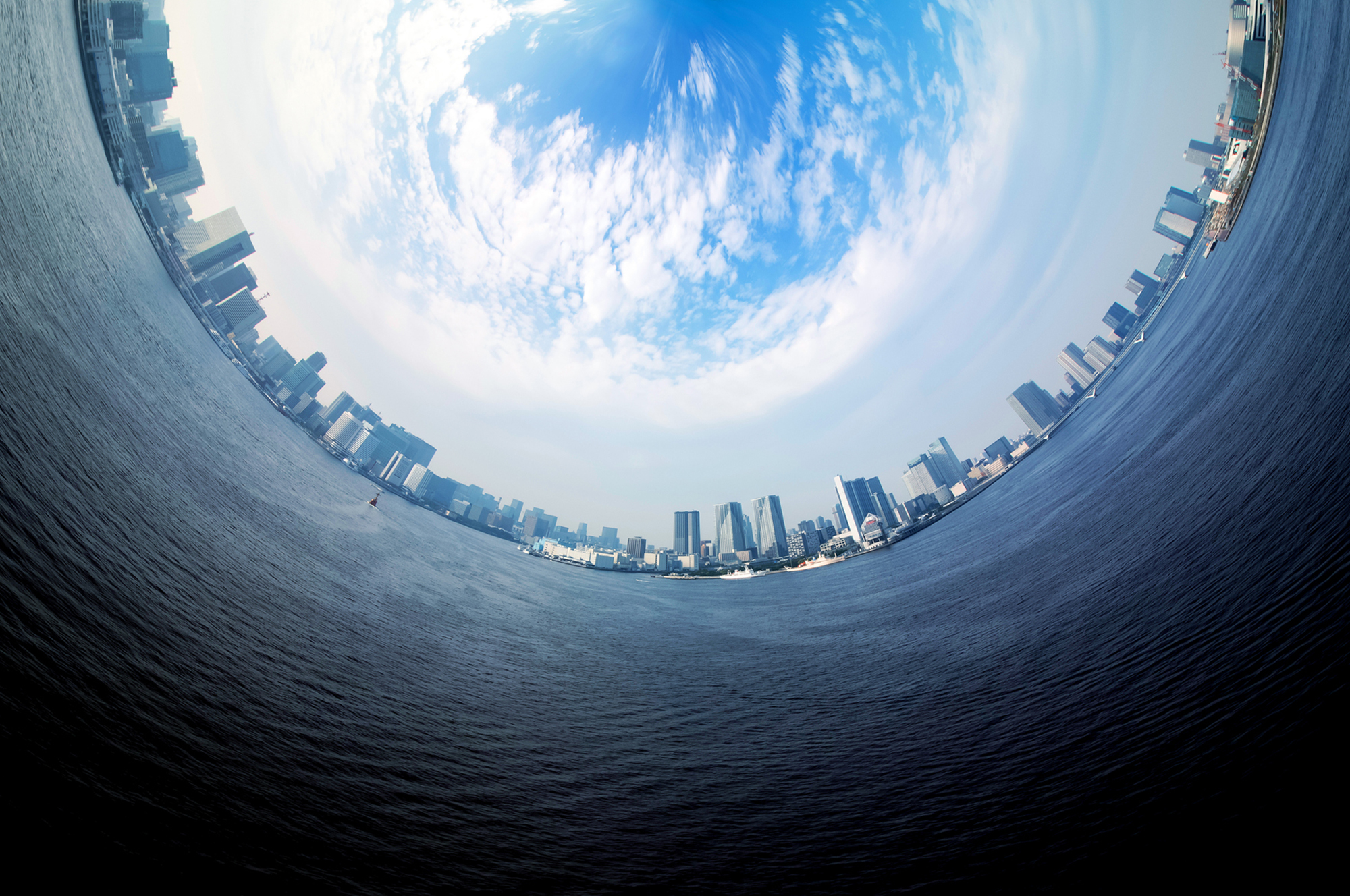 VUSSC News
Wide interest in potential Blue Economy benefits sparks learners in more than 70 countries
Wide interest in potential Blue Economy benefits sparks learners in more than 70 countries
Rapidly growing interest in the environmental and economic benefits of a successful Blue Economy has more than 1,200 learners from five continents around the world participating in a free, five-week online MOOC entitled Blue Economy: Sustainability, Innovation and our Ocean.
Opportunities abound for those who care for blue
The sheer immensity of the oceans around the world – covering more than 70 per cent of the Earth's surface and home to more than 90 per cent of the species on the planet – makes them a vital resource for all nations wanting to benefit from the abundance available through proper protection and management, a concept known as the Blue Economy.
"Whether you live in a landlocked or coastal nation, the benefits of developing and maintaining a sustainable Blue Economy for your country are significant," says Kelly Hoareau, Director of the James Michel Blue Economy Research Institute at University of Seychelles (UniSey) and instructor of the course.
Interest in the course learnings has attracted participants from more than 70 countries, with Pacific region countries and Caribbean nations making up a large percentage of learners and even learners several non-Commonwealth countries such as Cuba, China, Guatemala, Germany and Switzerland taking part.
"The interest has been a great surprise and, with so many people from diverse backgrounds and so many countries and island nations, there seems to be something for everyone to learn," she adds. "Not only from the materials but also from each other."
Focus on practical learning and application
Kelly works internationally on research and education to advance ocean-based sustainable development. Her course is an introduction for persons from a wide variety of backgrounds, both technical and non-technical, and designed to encourage interaction and collaboration with other learners.
The course follows a self-assessment model that allows for self-pacing and serves as the prerequisite for three further Blue Economy courses Kelly is offering later this year.
"We're stimulating good discussions between participants," says Kelly. "They're engaging around how the Blue Economy applies in different countries – there's been some interesting discussions on controversial topics like the role of oil and gas in the Blue Economy – but they're also learning about what career and other opportunities may be available from some of their colleagues in other countries."
Helping people understand and realize the Blue Economy potential
From transportation to tourism, from food source to carbon sink, there are many facets of ocean protection and management that are being covered in this broad-based approach to helping learners grasp the potential available to their country and its people.
Incorporating everything from discussion forums with experts, videos and readings, the course illustrates how and why the Blue Economy concept is driving innovative thinking around how we engage with the ocean and how it can support societies.
"It's great to see how this network is being nurtured, particularly in the context of a topic like this that is both global and local in nature, and one that has similarities in some instances but also so much diversity on the ground," adds Kelly
This free MOOC is delivered through a partnership between two internationally recognised institutions: the University of Seychelles (UniSey) and the Commonwealth of Learning.