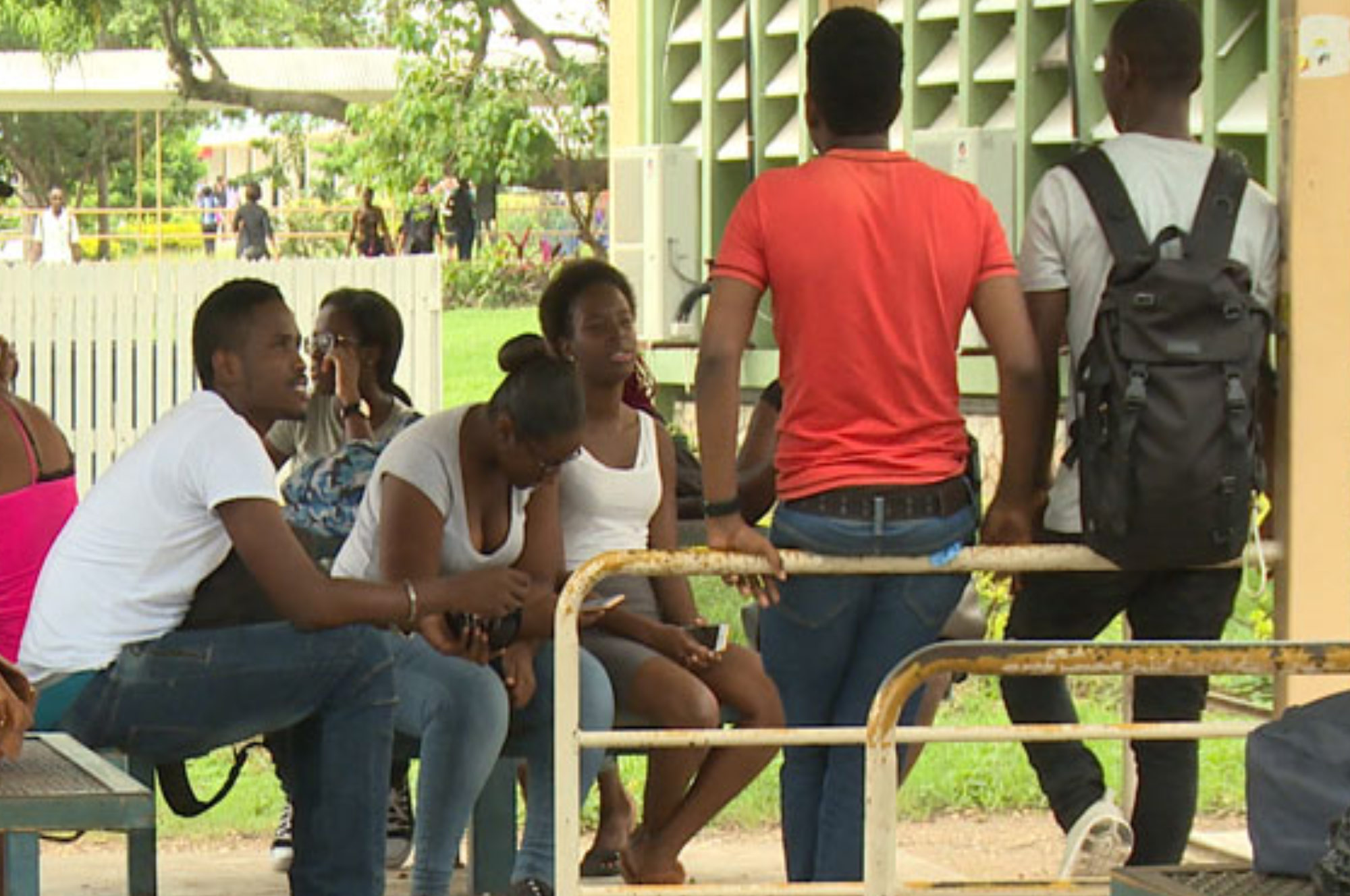 VUSSC News
Expert training in the youth sector delivers significant social and economic benefits
While young people have been at the forefront of so many major social movements throughout modern history, many are still often labeled as rebels or troublemakers. As the current worldwide demonstrations surrounding police brutality clearly show, young people can be very powerful when they channel their anger into activism. They want to be valued as assets, not relegated to the problem pile.
Playing their part in effecting change
"I think this is a wake-up call for both youth and youth workers. I have watched the recent events happening globally and I'm so happy that it's youth who are on the forefront to effect change." So says Oliver Mhuriro, a final year student in the Bachelor of Arts in Youth and Community.
Development programme offered at the Namibian College of Open Learning (NAMCOL). The online programme is supported by the Commonwealth Higher Education Consortium for Youth Work (CHEC4YW), and is the only programme in Namibia offering a Youth Work qualification at the Bachelor level.
With nearly a decade of experience, Oliver knows the potential for youth to drive change, and he's emphatic about the need for the youth work sector to be professionalised. He believes doing so will, "Help the government alleviate or manage the social issues that youth are facing."
Lack of training is the reality for many youth workers
While 60% of the population of the Commonwealth is aged 29 or under, many of these states suffer disproportionately from a lack of trained youth work practitioners to meet their distinct challenges.
Similar to Oliver, NAMCOL Programme Developer Imogene Hilukiluah is resolute about the need for youth workers to have professional qualifications. Considering the challenges within the African context, she explains that it's a sensitive topic with specific challenges, and that youth can become disheartened when discussions around their issues seem more like counselling than robust social debate.
It's this gap that NAMCOL's Professionalising Youth Work programme addresses. Despite acknowledging the critical role of youth workers, and the immense potential of youth populations, there continues to be limited resources available for this important societal group.
By addressing the critical shortage of qualified practitioners, professionalisation improves the quality of services for young people, not to mention the long-term benefits of addressing national issues like innovation and youth unemployment.
Meeting specific cultural and environmental factors
"I don't know if you know about Namibia…it's vast," remarks Imogene, as she considers the programme's blended delivery and use of Open Education Resources (OER). The combination of these methods reduces the financial barrier that many small states face, while increasing accessibility for people.
She sees the advantages first-hand, noting students don't have to travel long distances or purchase expensive textbooks to study. Oliver echoes this sentiment, acknowledging that about 80 per cent of his class are still working full time, benefitting immensely from the distance education model.
Where to next?
If the tenacity of Oliver and the rest of his inaugural graduating class is anything to go by, things look promising for this enlightened approach. "We're exploring setting up our own Youth Association here in Namibia," he says.
"I think we're the groundbreakers. There's a whole lot of opportunities and possibilities awaiting us, we just have to explore and be prepared to be creative."
More details about NAMCOL's Bachelor of Arts in Youth and Community Development programme are available here.