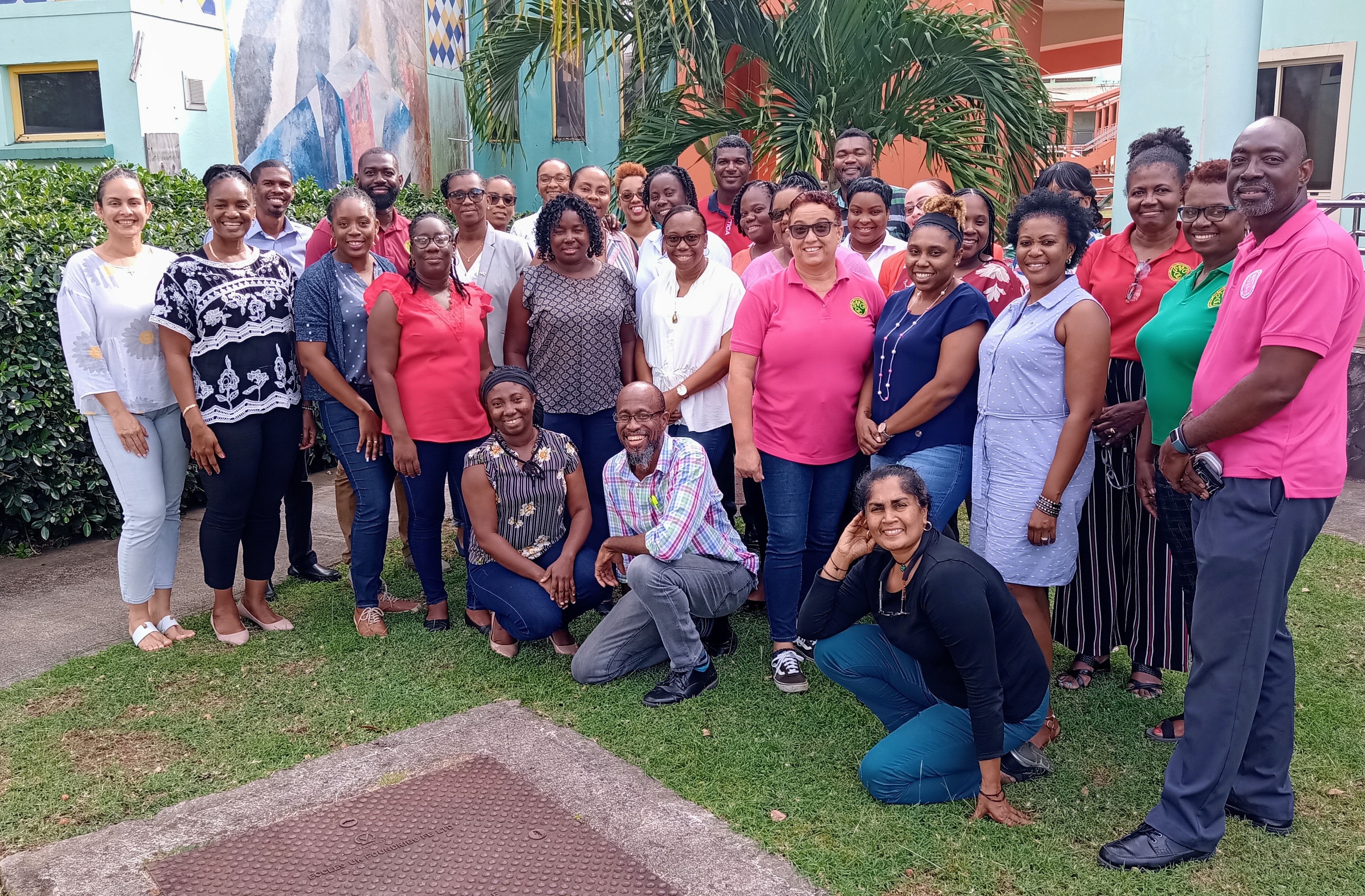 VUSSC News
Overcoming time and distance helps island learners get access to improved education
The age-old adage of "walking a mile in someone else's shoes" is sometimes forgotten but educators at St Vincent and the Grenadines Community College (SVGCC) are currently walking in the footsteps of their learners, thanks to a recently announced partnership with the Commonwealth of Learning's VUSSC.
SVGCC eLearning Specialist, Juno La Borde-Maloney, is coordinating the project that kicked off in February and will rapidly expand the opportunities for Vincentian students to access online and blended learning.
"Travel has been a hurdle for many of our students," says Juno, "particularly for those in the Southern Grenadines as travel and accommodation can be a big barrier to attending SVGCC."
COL Education Specialist, Dr. Mairette Newman, is a strong proponent of reducing the barriers to education and agrees, "Living on a small island shouldn't be a barrier to a college education. Which is why we're proud to support SVGCC's expansion and help build the capacity of their educators." 
Juno also sees a more compelling view of the transition to online and blended learning for the 2,000 learners already in the SVGCC programmes, with 60% of SVGCC courses having an online component to them.
"As educators, we're always talking about helping our learners develop 21st century skills," she explains. "But in order to do that, we have to be 21st century educators, harnessing the power of technology to help our students be comfortable and fluent in these skills.
"We have to move beyond our traditional 'chalk and talk approach' and prepare them to work in global markets."
Through the project, approximately 40 SVGCC Faculty have benefitted from training in open education resources (OER), online course development, online assessment and learner support.  In addition, the project has facilitated the development of policy. The Online Teaching and Learning Policy being written is designed to guide educators in the procedures and regulations for online course development and direct them in how to design and administer online course assessments.
With a wide variety of courses to be offered online, learners will be able to choose from topics as varied as Caribbean Studies, Communication, Business Studies, Information Technology, Maths, Psychology and Spanish.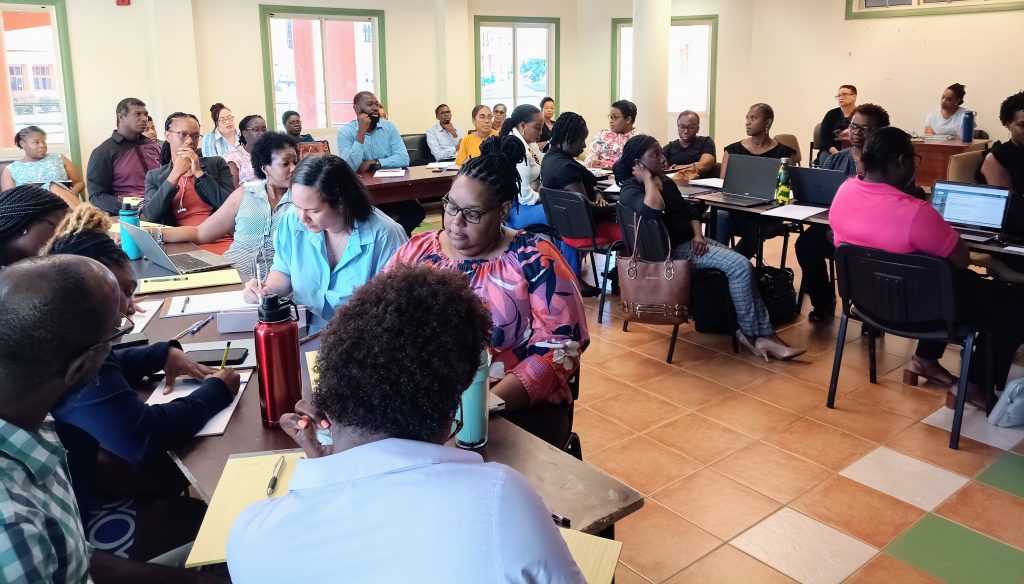 Lifelong learning essential to educators 
Feedback from the educators has been very positive so far, with Juno adding, "Our lecturers are seeing the benefits of the knowledge and skills they're developing and unlocking different aspects of the learning process such as such as the community of inquiry theoretical framework that emphasizes the importance of cognitive, social and teaching presence.
From chunking the lessons to learning how to support and evaluate learners in an online and distance environment, Juno is also polishing her skills as part of the educator group.
"I'm seeing takeaways and design ideas myself for the courses that I teach by participating," she says.
One of the biggest impacts has been more openness to using technology by educators. 
"Historically, as educators, we're inclined to teaching as we've been taught," she says, "and many of us haven't done much learning online.
"With our educators in the midst of online learning themselves, we're getting first-hand experience in the impact of well-designed and delivered courses."
Juno welcomes the enthusiastic support she's received from the Director, Mr Nigel Scott and the Board that oversees SVGCC, who are clear on the importance of e-learning for St Vincent and the Grenadines and share the Prime Minister's ambitious goal of having one graduate per household by 2030.
The partnership, and the two organisations' ability to grow access to education, will have long-lasting effects for the country and its families.