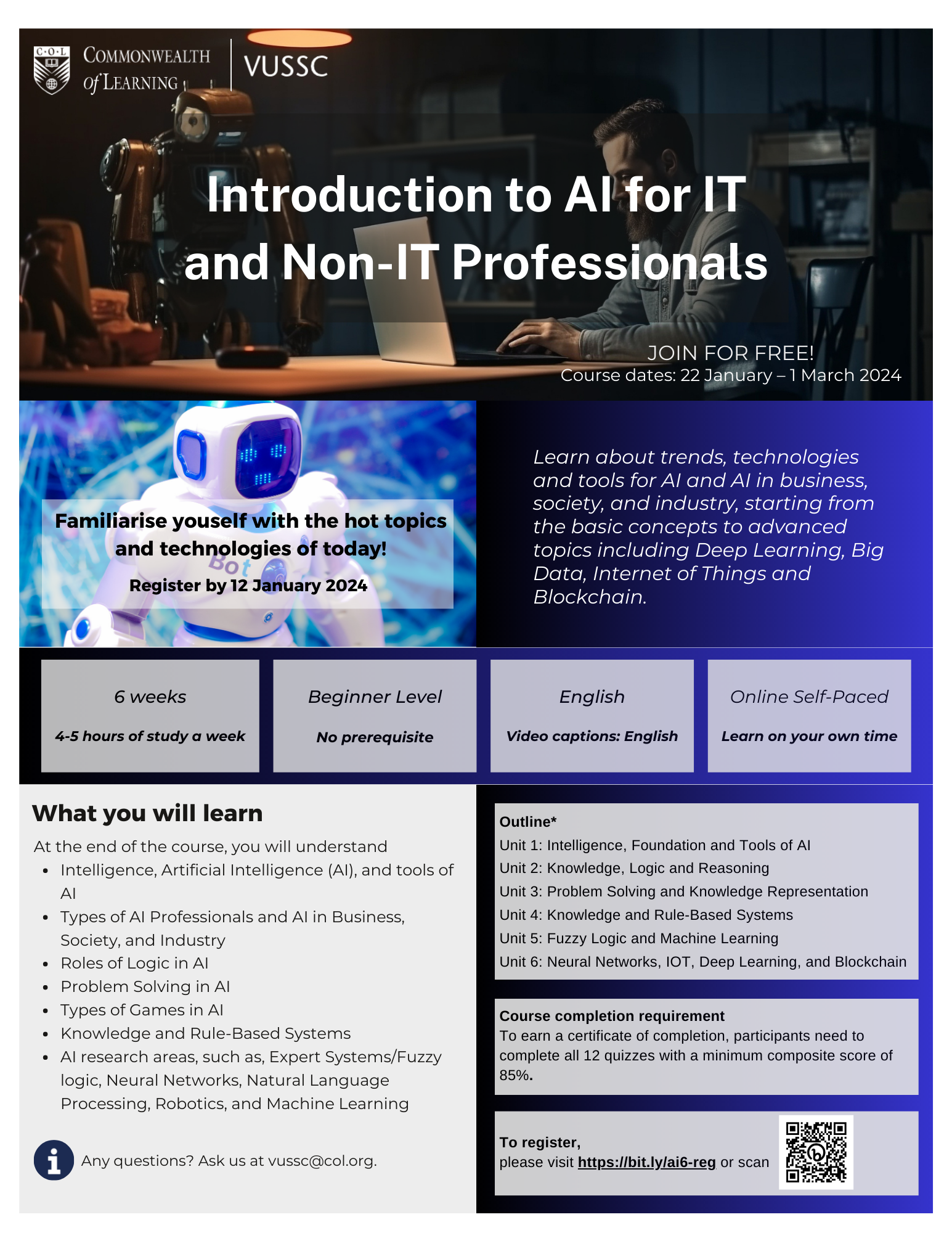 VUSSC Courses
Introduction to AI for IT and Non-IT Professionals (January 2024)
Introduction to AI for IT and Non-IT Professionals
Get an introduction to the basic concepts of Artificial Intelligence (AI) and an overview of fundamental AI techniques in this free, six-week course designed to remove the fear-factor of AI from the general audience.
The course also includes material for learners who may want to delve further in the field and was developed by Dr. Zafar Alvi at the Virtual University of Pakistan with support from the Commonwealth of Learning. The material is meant to be studied at your own pace (4 – 5 hours per week is suggested) and participants are encouraged to make their own notes and use the Internet to dive deeper into topics that interest you.
The free, asynchronous Moodle course is based on topic videos only and is meant to familiarise you with the hot topics and technologies of today including trends, technologies and tools for AI and AI in business, society, and industry.
Participants will get an overview of problem solving and search strategies, knowledge-based systems, expert system, fuzzy logic, natural language processing, robotics, machine learning and neural networks.
To register by the 12 January 2024 deadline, go to: https://bit.ly/ai6-reg.